From The Guardian: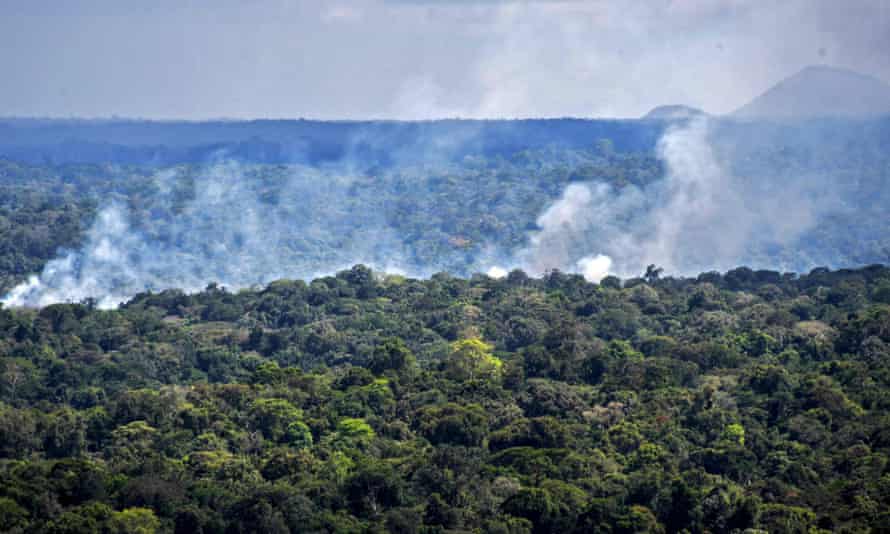 "Deforestation is decreasing in Indonesia, which has dropped out of the WRI's list of top three countries for primary forest loss for the first time. Tree loss in Indonesia in 2020 fell for the fourth year in a row, down from a peak in 2016 after devastating forest and peat fires led the government to place a moratorium on the cutting down of primary forest and converting peatland to agriculture while restricting licensing for palm oil plantations." Read more
From New York Times:
"Indonesia and Malaysia were rare bright spots, with forest loss declining from 2019. For Indonesia, 2020 marked the fourth year in a row of declines, a sign the government was having success in its efforts to halt deforestation following a horrific fire season in 2015." Read more
From World Resources Institute: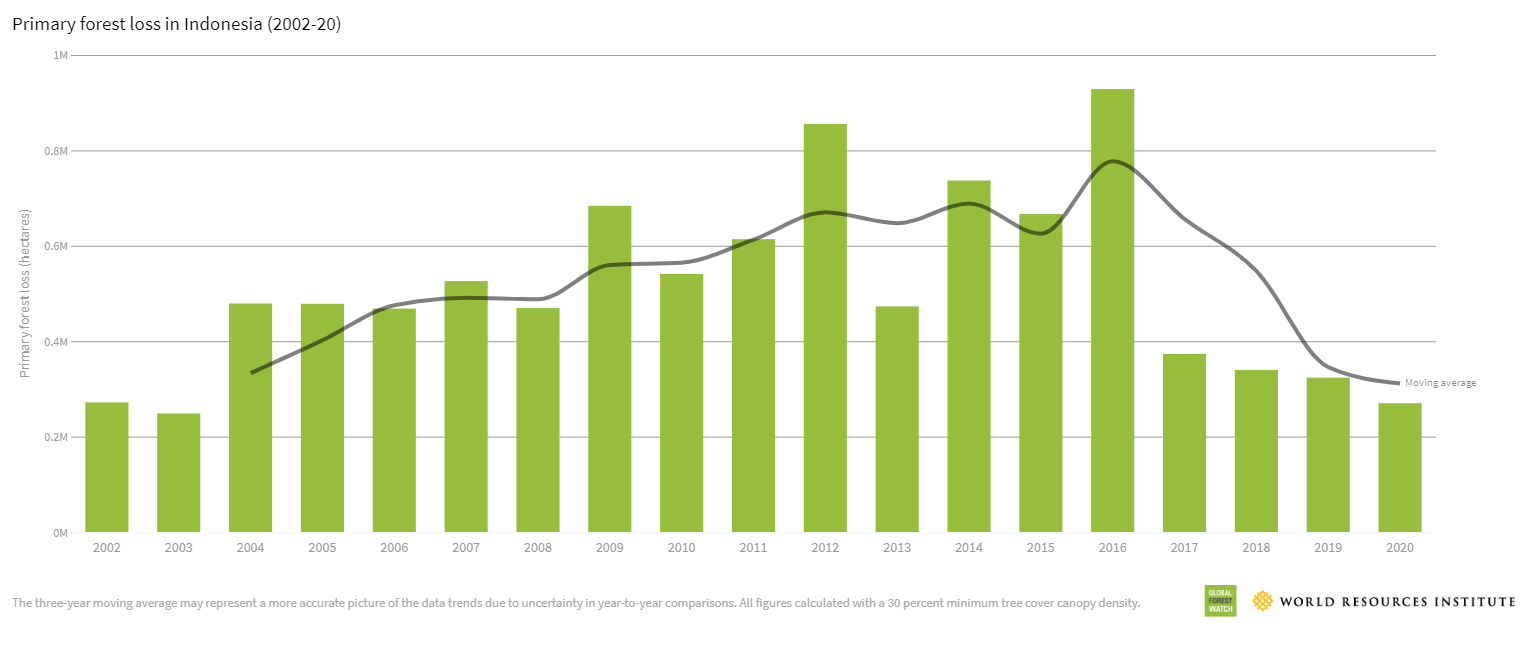 "While global deforestation numbers are distressing, progress in Southeast Asia offers a bright spot.
Indonesia's rate of primary forest loss decreased for the fourth year in a row in 2020, one of only a few countries to do so. Indonesia also dropped out of the top three countries for primary forest loss for the first time since our record-keeping began." Read more