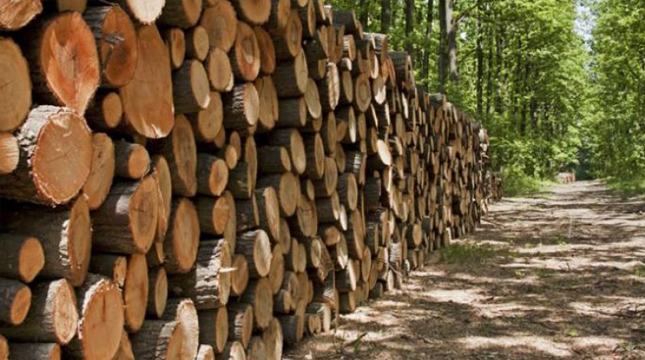 INDUSTRY.co.id - Jakarta, Sertifikasi Indonesian Forestry Certification Cooperation (IFCC) dan Programme for the Endorsement of Forest Certification (PEFC) yang meliputi sertifikasi hutan lestari dan lacak balak di industri kehutanan dapat memperkuat dan mengisi peran Sistem Verifikasi dan Legalitas Kayu (SVLK) dalam mendorong permintaan pasar global terhadap produk hasil hutan dan turunannya.
Ketua Asosiasi Pengusaha hutan Indonesia (APHI) Indroyono Soesilo mengatakan, kehadiran skema IFCC/PEFC memberikan pilihan yg lebih luas bagi pemegang HTI untuk mendapat sertifikat voluntary selain skema FSC.
"Karena skema IFCC/PEFC voluntary, tentu perluasan penerapannya di Indonesia sangat tergantung pada kebutuhan masing-masing pemegang izin HTI. Bagi industri yang berorientasi ekspor, skema ini perlu didorong penerapannya," kata mantan Menteri Koordinator Bidang Kemaritiman di Jakarta, Senin (21/11)
Menurut Indroyono, HTI akan menjadi tumpuan masa depan kehutanan, seiring dengan turunnya kemampuan pasokan hutan alam. Langkah utama APHI adalah mendorong implementasi roadmap pembangunan hutan produksi di lintas Kementrian dan lembaga.
Implementasi roadmap tersebut perlu dituangkan dalam waktu yang jelas dan target terukur, untuk mendorong percepatan pembangunan HTI. "Karena pengembangan HTI sangat kompleks serta perlu koordinasi lintas sektor sektor, skema sertifikasi IFCC/PEFC yang fleksibel dan kredibel tepat dikembangkan untuk mendorong percepatan itu,"kata dia.
Fadhil Hasan Direktur Eksekutif Gabungan Pengusaha Kelapa Sawit Indonesia (GAPKI) menilai sertifikasi IFCC/PEFC patut dikembangkan karena punya keunikan. Setiap negara anggota memiliki kewenangan untuk menentukan skema pengelolaan hutan lestari sesuai kondisi masing-masing negara.
"Ini yang berbeda dibanding sertifikasi lain. IFCC/PEFC sangat menghormati tata kelola hutan yang diterapkan masing-masing negara anggota, walaupun tetap mensyaratkan aturan lain yang cukup ketat dan harus dipenuhi setiap negara," kata Fadhil.
Menurut Fadhil, skema yang diterapkan IFCC/PEFC sangat fair. Dia mencontohkan, pada produksi wine di Prancis misalnya, mereka lebih tepat menetapkan sendiri standar wine yang baik berdasarkan produksi anggur serta penilaian baku mutu lainnya. "Sangat tidak tepat dan aneh, jika standar wine yang baik ditentukan Indonesia. Ini, karena kita bukan penghasil anggur dan tidak memproduksi wine," kata dia.
Ketua Umum Indonesian Forestry Certification Cooperation (IFCC) Dradjad Hari Wibowo mengatakan, kedepan pihaknya akan mengembangkan sertifikasi hutan rakyat tanpa harus membayar." Kami ingin membantu pengrajin kayu dan furniture untuk mengembangkan pasar."
Sebagai pilot project pengembangan sertifikasi hutan rakyat, IFCC akan fokus di Jawa Barat, Jawa Tengah dan Bali. "Ketiga daerah ini merupakan basis industri kerajinan dan furniture yang pasar ekspornya perlu terus didorong dan ditingkatkan," kata Dradjad. (hrb)
Sumber berita: industry.co.id