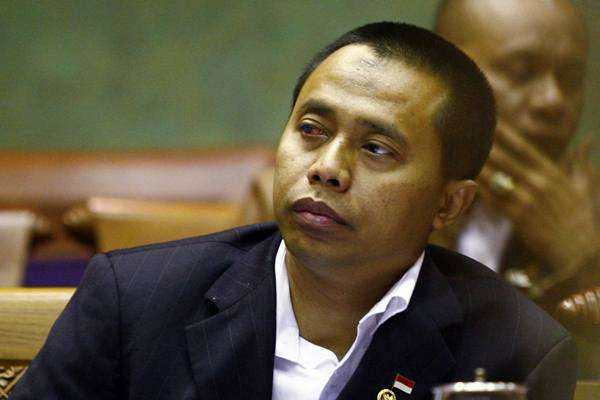 Bisnis.com, JAKARTA - Ekonom senior Dradjad Wibowo terpilih secara aklamasi menjadi anggota dewan Programme for the Endorsement of Forest Certification (PEFC), sehingga memperkuat posisi lobi Indonesia di dalam organisasi sertifikasi hutan yang beranggotakan 52 negara.
Menurut Dradjad yang kini menjabat sebagai Ketua Umum IFCC (Indonesian Forestry Certification Cooperation), anggota organisasi itu terdiri dari puluhan perusahaan serta organisasi dunia, dan IFCC merupakan wakil Indonesia untuk PEFC.
Dradjad menjelaskan, sertifikat IFCC/PEFC terbukti sangat membantu pelaku hutan tanaman industri (HTI) dan olahannya, terutama kertas dan bubur kertas.
Politisi Partai Amanat Nasional (PAN) itu mengatakan bahwa sekarang organisasi dunia tersebut telah mengakui kalau HTI Indonesia dikelola secara lestari.
"Apalagi, saat puncak kebakaran hutan pada 2019. Dari konsesi HTI seluas empat juta hektare yang bersertifikat, hanya 2-3 persen saja yang terbakar. Itu pun sebagiannya adalah areal yang dipakai pihak lain," katanya dalam keterangannya kepada wartawan, Kamis (14/11/2019).
Pemilihan anggta Dewan PEFC itu berlangsung di Benteng Muleinberg, Wurburg, Jerman kemarin waktu setempat.
PEFC merupakan skema sertifikasi hutan terbesar di dunia. Per Maret 2019 terdapat 311 juta hektare hutan yang bersertifikat PEFC dan melibatkan lebih dari 750 ribu pemilik hutan. Sedangkan, di sektor hilirnya, terdapat lebih dari 11500 perusahaan yang memakai sertifikat PEFC termasuk raksasa dunia seperti Walmart, Tesco, Zara dan sebagainya.
Kertas dan bubur kertas Indonesia sempat diboikot pembeli dunia sejak 2008/2009. Akan tetapi setelah bersertifikat, nilai ekspornya naik US$1 miliar lebih pada tahun 2017.
"Hutan lestari itu perlu komitmen dan kerja yang luar biasa dari pelaku kehutanan Indonesia. Kita sempat dicap 'penyakitan' dan 'harus dijauhi". Tapi, sekarang pelaku hutan lestari dunia mengakui kita," kata Dradjad.
Dradjad berharap lebih banyak lagi pelaku sektor hilir Indonesia yang terlibat dalam hutan lestari. Baik dari industri, jasa, perbankan, ritel hingga disainer fesyen dan konsumen.
"Saat ini banyak pihak yang belum terlibat dalam hutan lestari. Padahal, hutan lestari bermanfaat bukan hanya bagi ekspor atau lapangan kerja saja. Tapi juga bagi nama baik Indonesia, dan masa depan anak-cucu. Itu salah satu alasan saya menjadi Dewan PEFC," kata Dradjad.